Waterproof Ultrasonic scrubber for cleansing facial skin.
Regular price
Sale price
$43.29 USD
Unit price
per
Sale
Sold out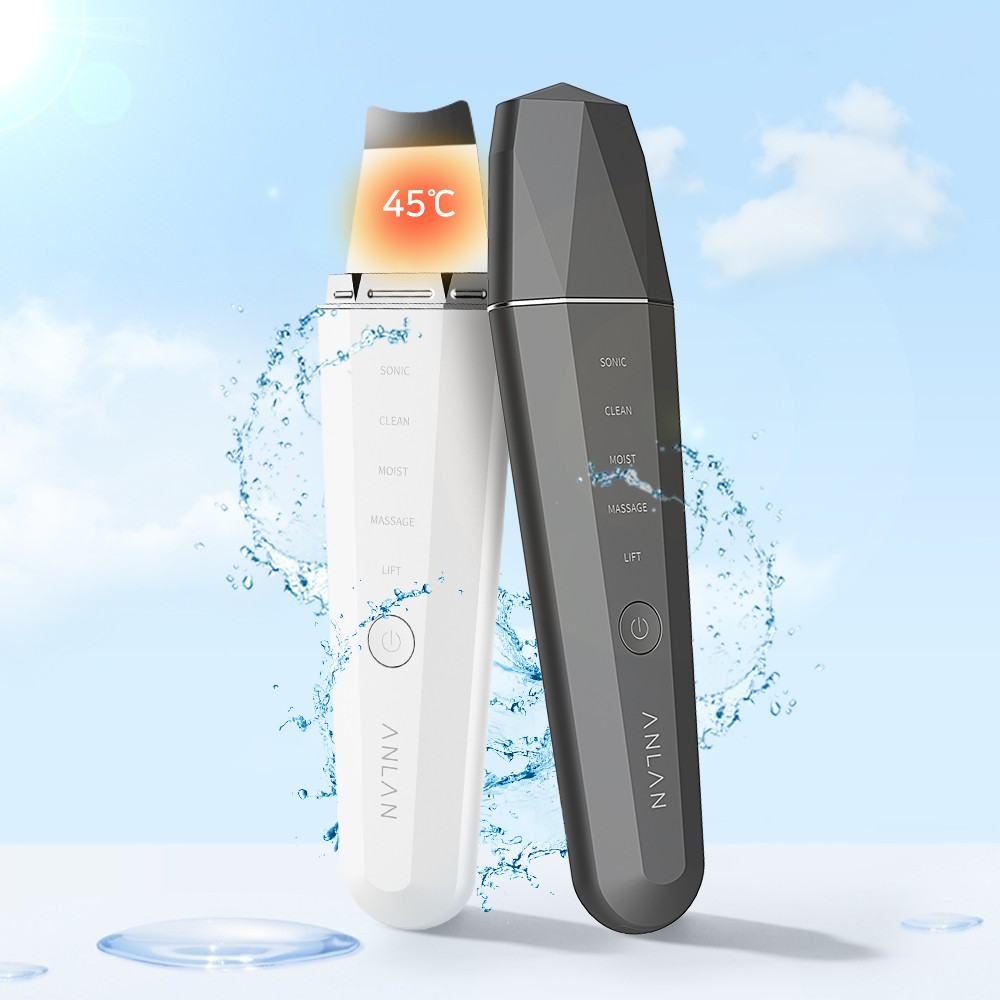 ☰ Description
Cleansing product for the face on the year. Professionally at home.
The skin of our face is exposed every day to various dangers and influences, which are especially harmful. Dust and makeup. We need to take care of our facial skin in a natural way and keep it clean, and the easiest and only way to do this, which does not harm in any way, is an innovative cleansing product for the face - skin scrubber.
Ultrasonic facial cleansing is a way to break down and extract any impurities on the skin and under the skin - mainly on the face. This procedure leaves the facial skin completely clean and healthy, which prevents.
Now there is such an easy, safe and fast way to look good, beautiful and happy! With facial skin that is healthy and fresh.
Experience unearthly pleasure with the best Necteyn Diamond!
Waterproof ultrasonic scrubber for deep cleansing facial!
This Diamond called Facial Scrubber will give you a new and unearthly cleansing of the facial skin, professionally at home:
* Will deeply cleanse the facial skin.
will remove blackheads from the face - nose, cheeks, chin, forehead;- will make a perfect exfoliation of the skin;
you will feel the powerful lifting function;
will remove excess oil from the skin;
will reduce or completely remove blemishes on the face;
you will be able to spread your face cream and it will soak deep into the skin for the best nourishment;
will make facial skin soft, fresh, fluffy and healthy;
will smooth fine lines;
will stimulate the production of collagen in the skin - against wrinkles;
will give you the finest facial massage;
will stimulate metabolism and circulation under the upper layer of the skin;
Suitable for all skin types - light pressure for delicate skin, moderate pressure for rougher skin.
And when it comes to such an important facial exfoliation. The scrubber replaces all known ways of exfoliation, deep cleansing of the skin and does not harm the skin in any way. One device replacing dozens of procedures. A device called "Scrubber" for professional skin care - at home!
How does the metal spatula work in the scrubbers? More.
Product name: Ultrasonic Skin Scrubber
Function: Ultrasonic, Hot Compress, lon+, lon-, EMS
Hot compress: About 45°C Waterprooof level: IPX5
Size: 170X 43 X 16mm Weight: About 88g
Materials: ABS, stainess steel
Battery Capacity: 500 mAh Automatic Shutdown Time: 5 Min
Ultrasonic Frequency: 24K/S Charging Time: appr. 2.5 hours
Use:
You can see how the Scrubbers are used HERE. Also, review the user guide in the box of each of our products.
Package

Skin Scrubber*1
Charging Cable*1
User Manual *1
Storage bag *1
Not enough information? Write us! We will be happy to help your smile, healthy and beautiful facial skin.