EMS microcurrent plus LED Light Therapy.
Regular price
Sale price
$65.39 USD
Unit price
per
Sale
Sold out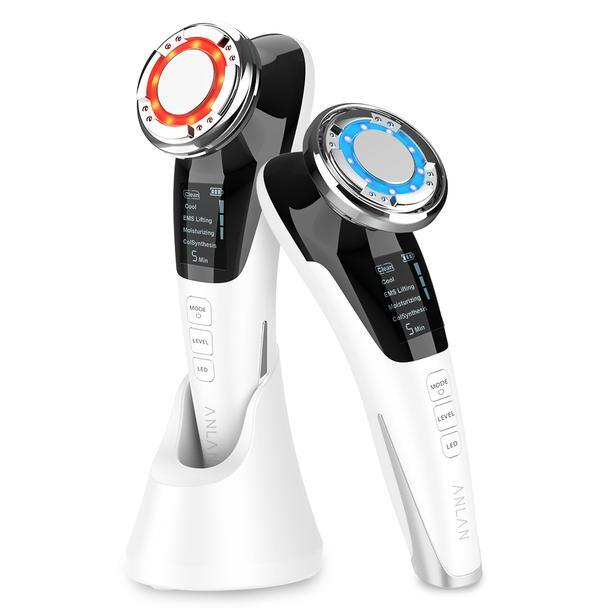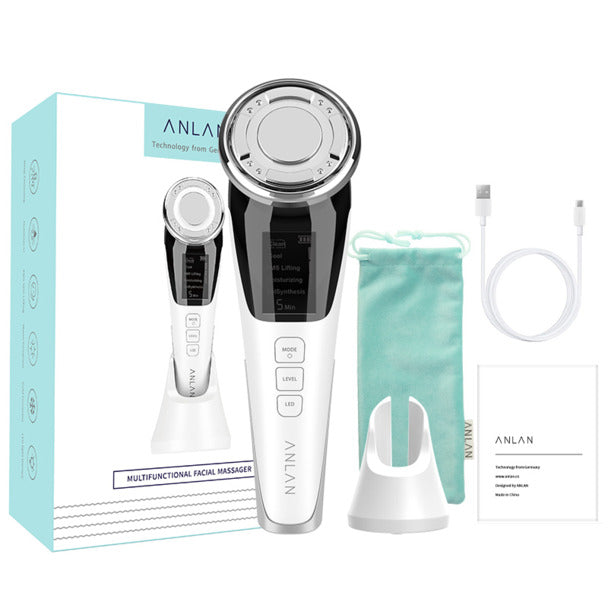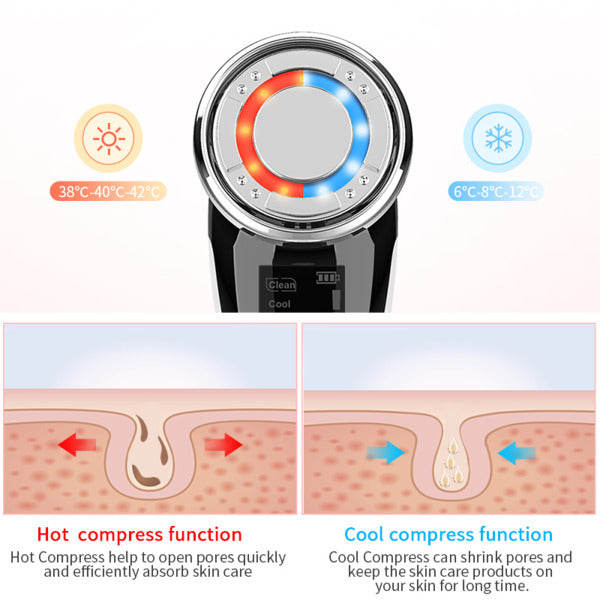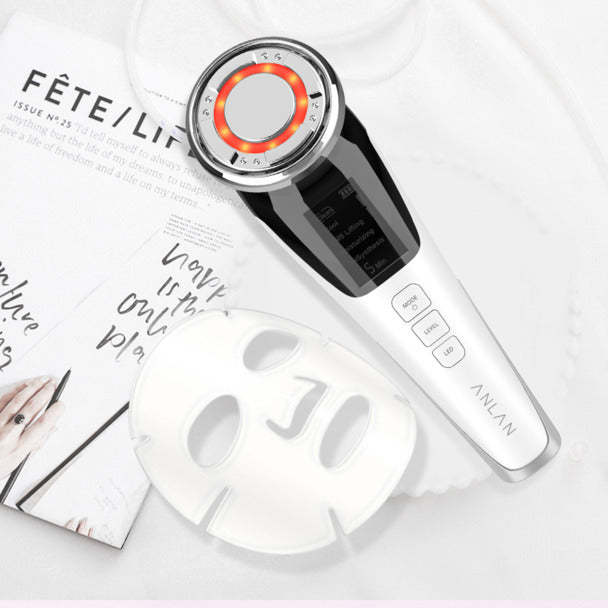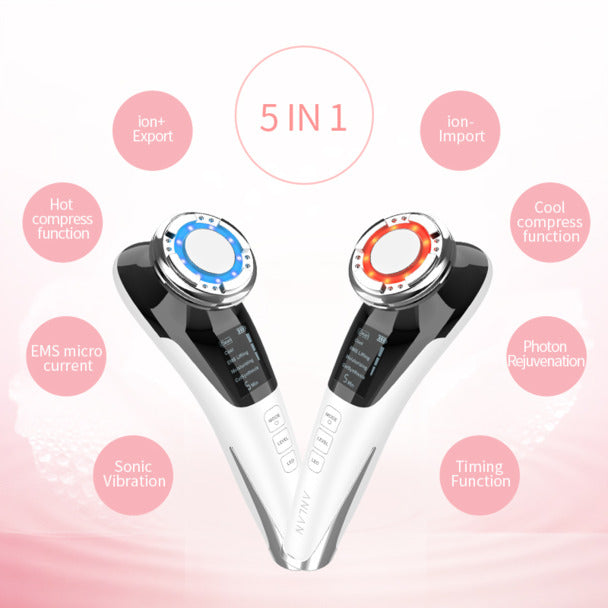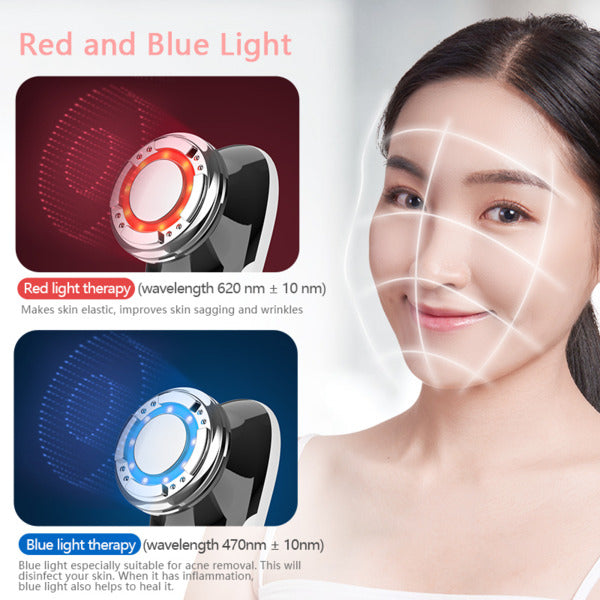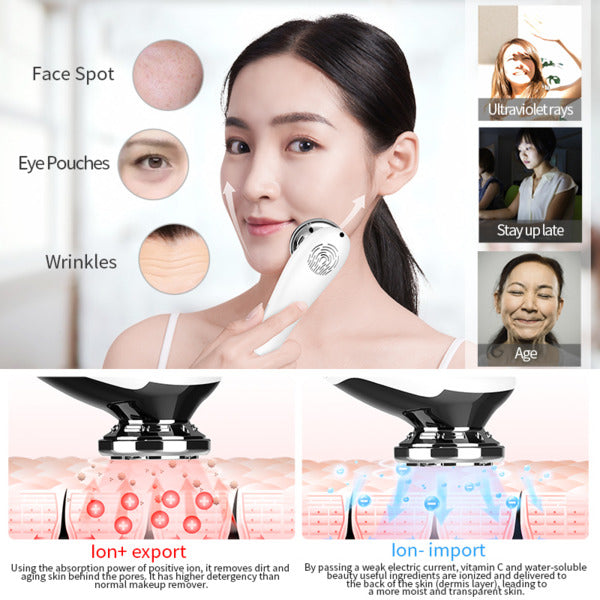 ☰ Description
The microcurrent massage device removes wrinkles on the face with blue and red light therapy at home.
New microcurrent massage device for women with LED light for facial skin care against wrinkles, which hydrates and refreshes the skin. Works with positive and negative ions to remove dirt from the pores. Blue light therapy for cleansing, removing makeup, removing wrinkles, tightening the skin. 
Ion+ AND Ion- 
Ion+ export: Using the absorption power of positive ion, it removes dirt and aging skin behind the pores. It has higher detergency than a normal makeup remover.
Ion- import: Bypassing a weak electric current, vitamin C, and water-soluble beauty useful ingredients are ionized and delivered to the back of the skin (dermis layer), leading to more moist and transparent skin.
Red and Blue Light facial skin therapy.
Wavelength: 620 nm ± 10 nm: Red light therapy makes skin elastic, improves skin sagging and wrinkles
Wavelength: 470nm ± 10nm: Blue light especially suitable for acne removal to get your skin disinfected. When it has inflammation, blue light also helps to heal it.
Microcurrent massage facial skin therapy.
The device produces EMS microcurrent, speeds up metabolism, renews skin cells, relieves melanin, removes wrinkles on the face and rejuvenates the skin, helps restore elasticity and makes your skin firm, smooth and delicate. Professional microcurrent therapy of the face at home.
Hot / Cold compress
Hot compress (38℃-42℃). Hot compress can anti-aging, promote blood circulation,remove wrinkle and tender skin.3 minutes to quickly promote blood circulation, reduce eye pouches,dark circles and crow's feet.
Make up remove device function.
Moisturizing function.
Rechargeable function.
Product parameters:
Temperature range: 6-42 °
Vibration frequency: 10000RPM
Charging time: 3 hours
Standby time: 45 days
Costumers...