Massager for tired eyes with heated air jet.
Regular price
Sale price
$75.99 USD
Unit price
per
Sale
Sold out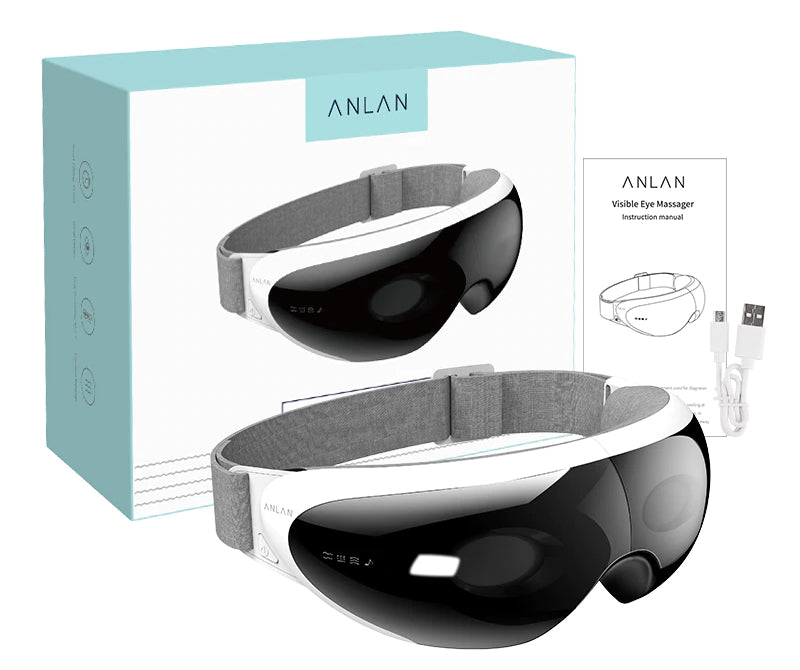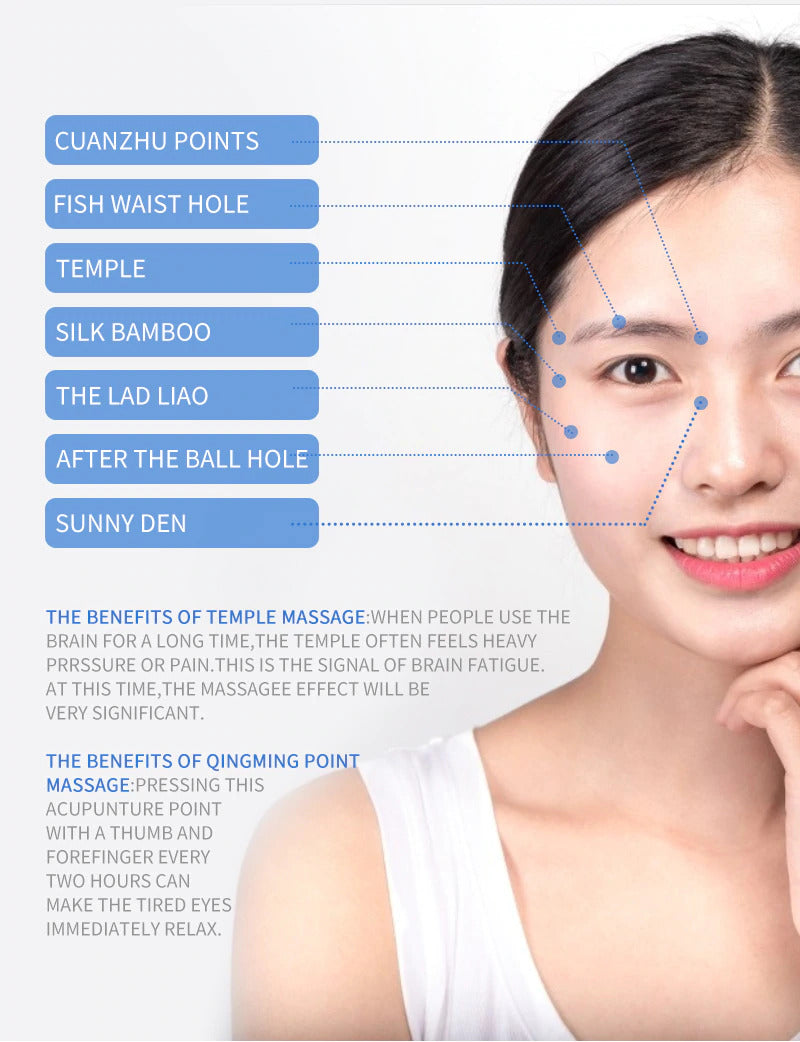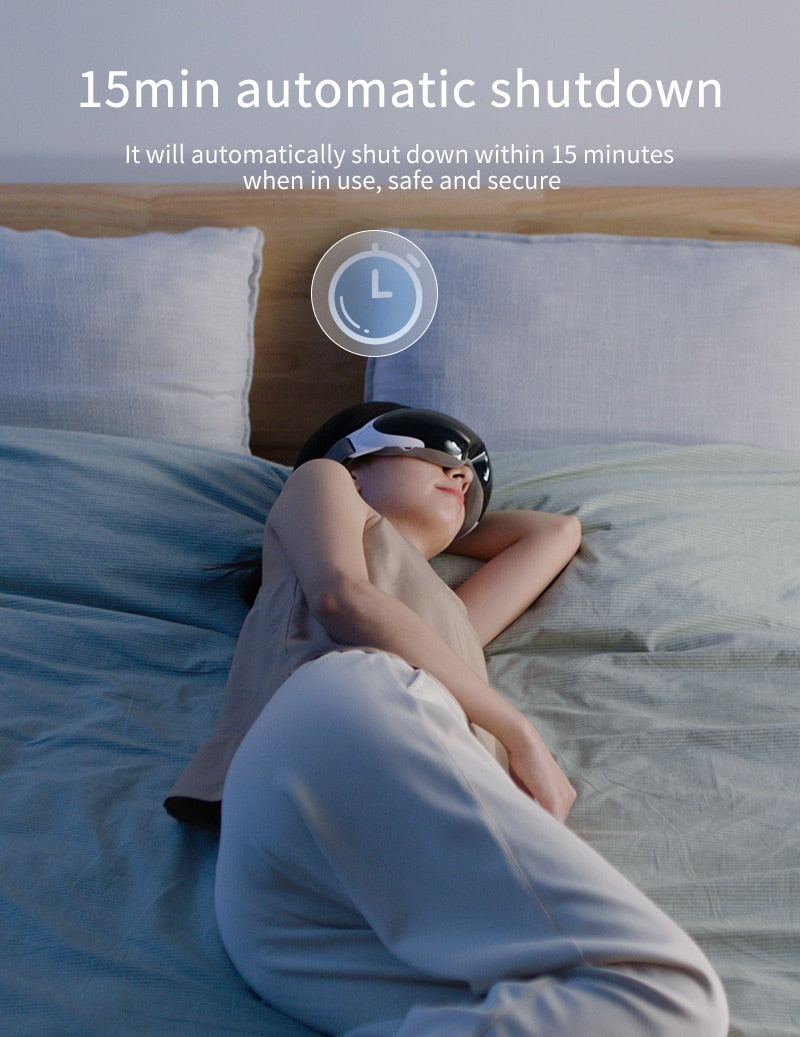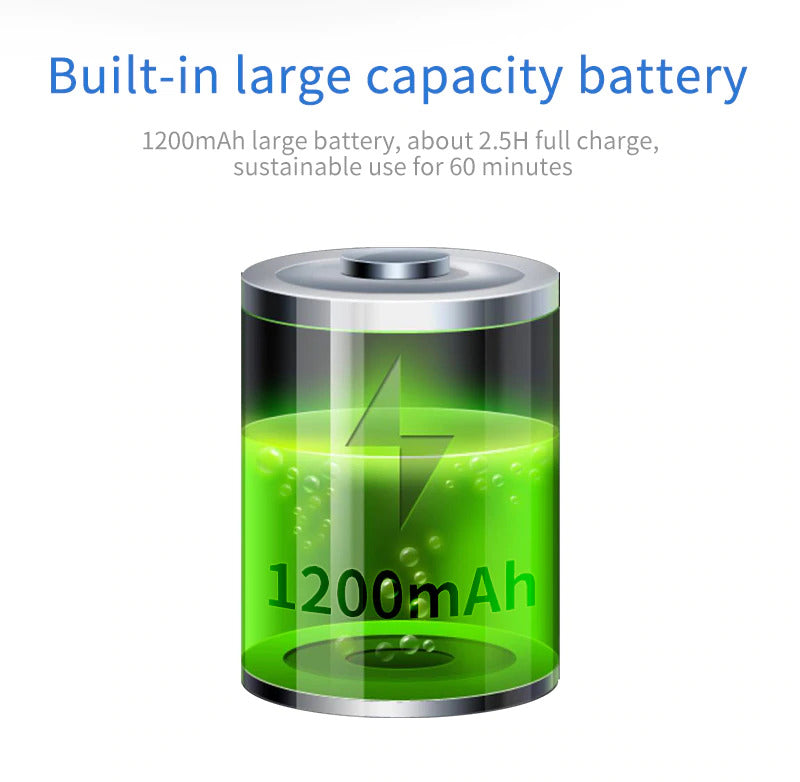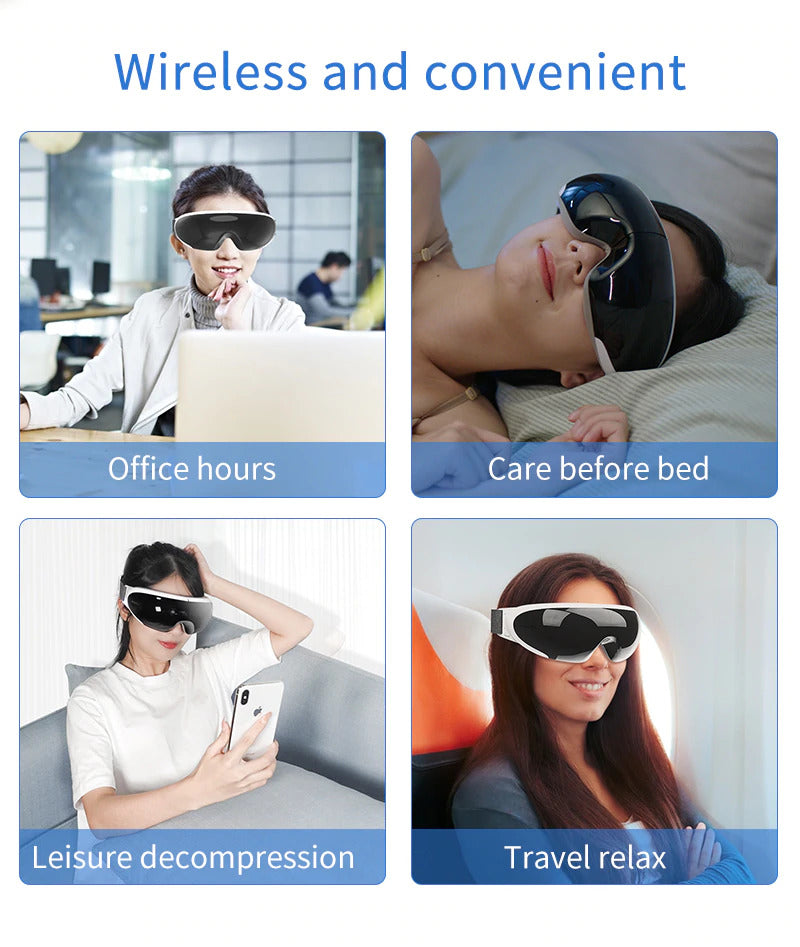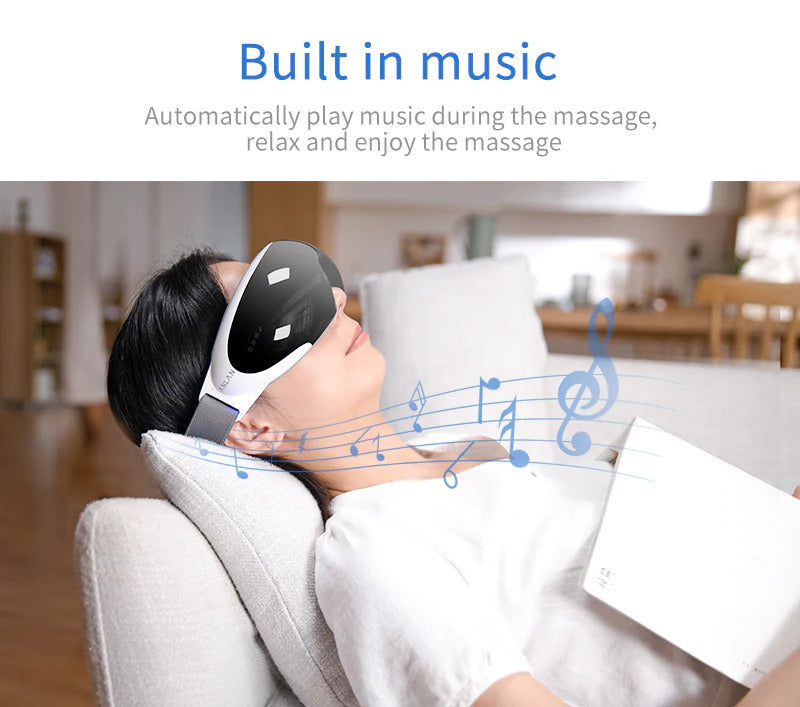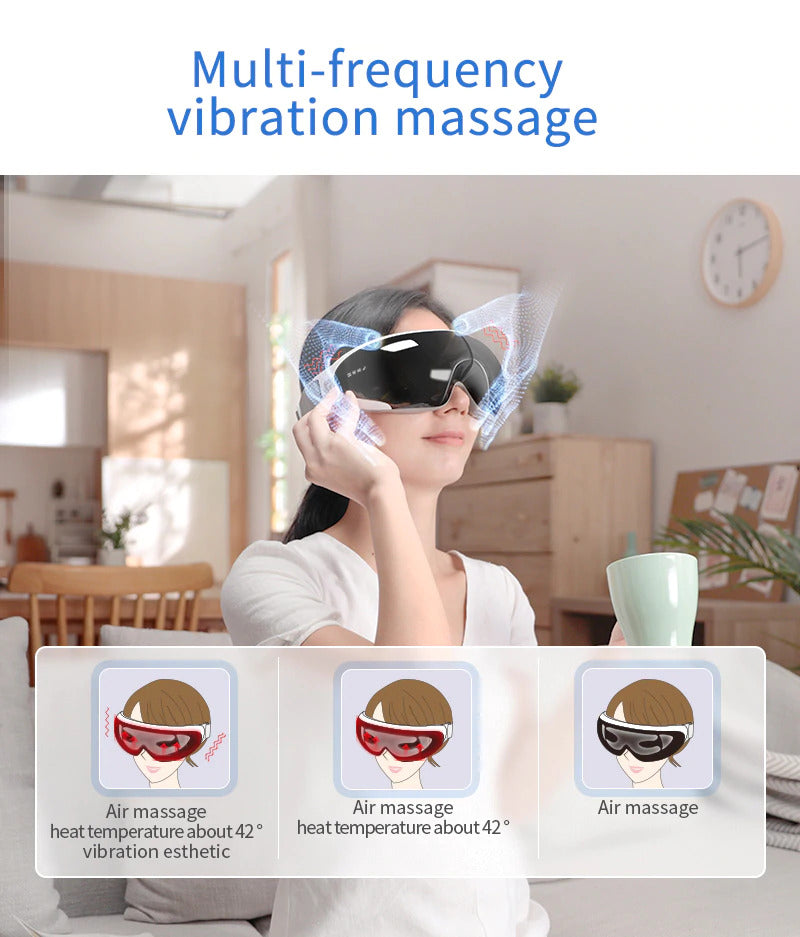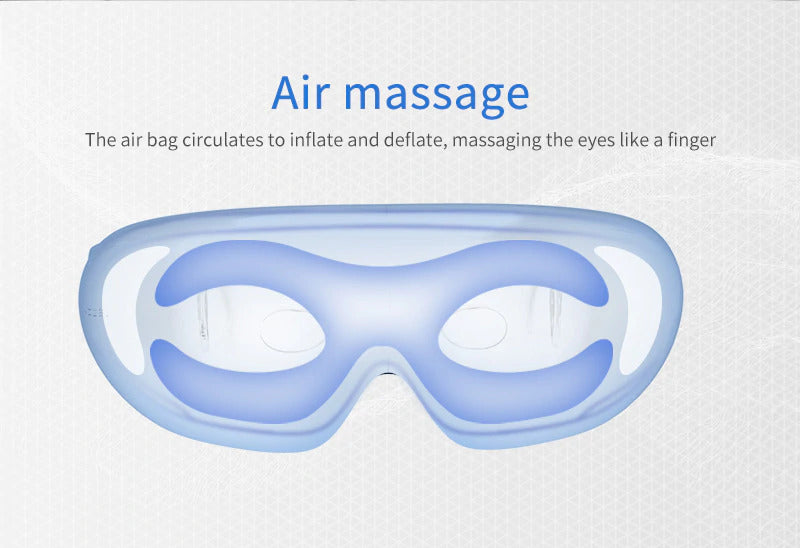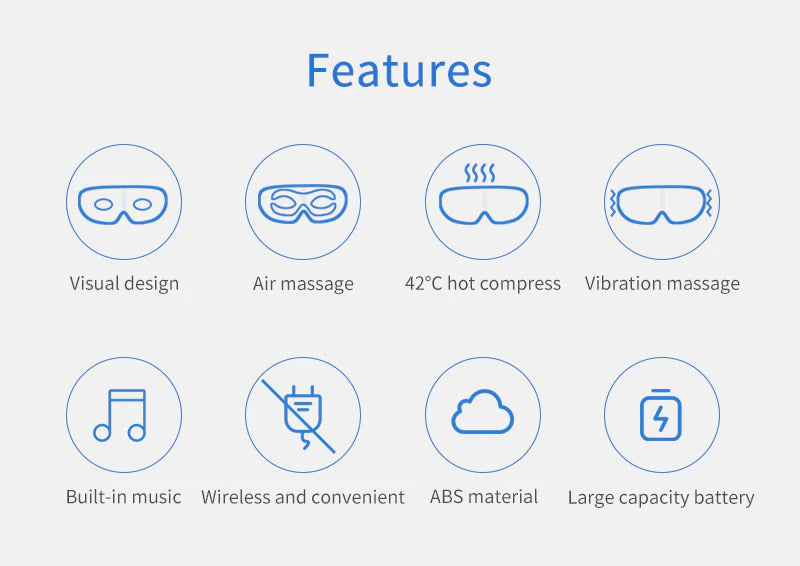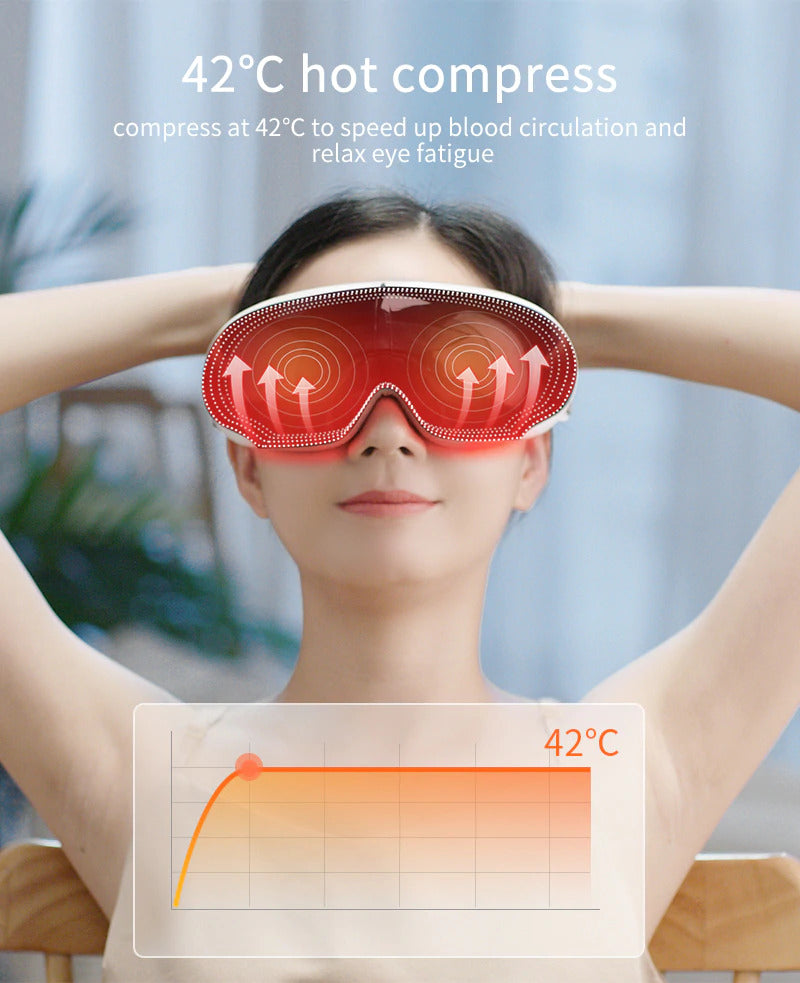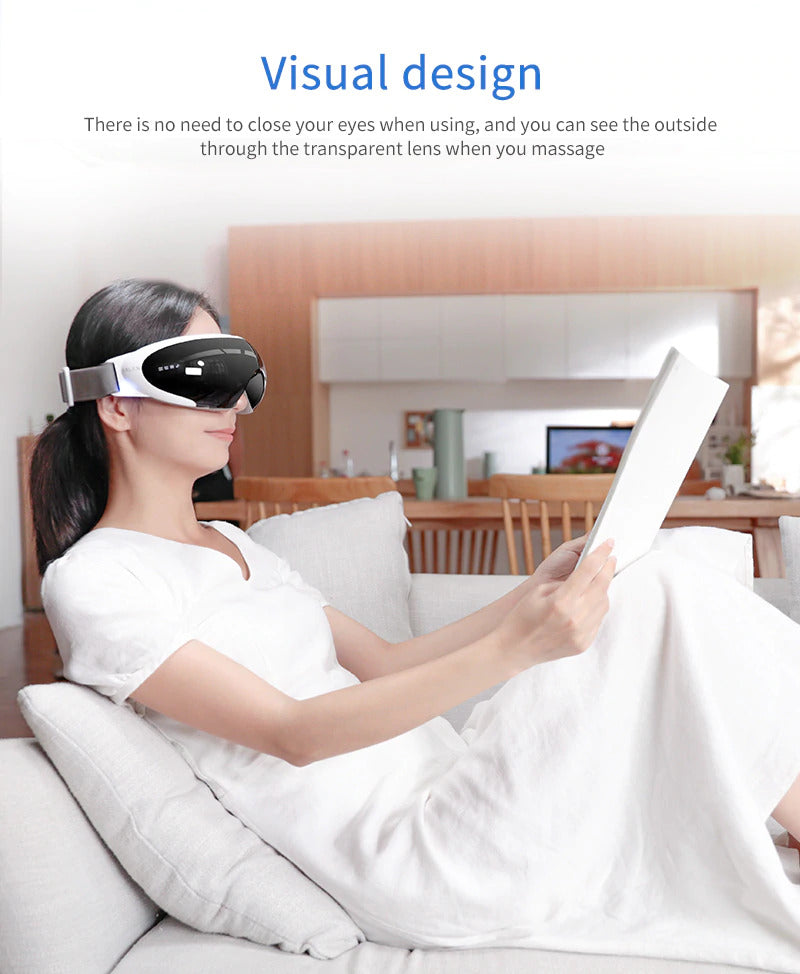 ☰ Description
You come home from work or a busy day and feel your head weigh a lot. You feel heaviness in your eyes and temples and you are nervous. This is usually due to excessive fatigue and can sometimes become chronic, from the slightest strain to feel discomfort in the eyes and head. One of the culprits for the malaise and heaviness in the head are the eyes.
What would be available to have a personal assistant to massage your eyes? You can't wait to go home! Especially knowing what pleasure awaits you.
Now you can have the intelligent vibrating massager for tired eyes with a heated air jet, which will lighten your eyes, eliminate the feeling of heaviness in the head and eyes. It will give you complete relaxation and unsolicited pleasure.
The massager for tired eyes with vibration massage and warm air jet will restore your freshness after a hard day's work or just a tiring day you had. You can also take the massager for tired eyes in your office, for example during the lunch break to relax for 30-40 minutes, perfectly charged for the second part of the day!
You can take the massager on the road and relax on the go! You can use it wherever you want because it is wireless. The one-of-a-kind massager for tired eyes, which will give you 100% complete relaxation and relief of the eyes and around the eyes.
The tired eye massager itself has a unique design that precisely covers the eye area, such as human fingers, which massage your eyes and temples and effectively relieve the eyes and the area around the eyes. Completely safe for the eyes and extremely light for complete comfort from the massage.
Feature:
* Visual design, does not affect vision.
* Air massage massaging the eyes, like a finger.
* 42 ℃ hot compress, effectively relieves fatigue.
* Built into music, relax and enjoy a massage.
* Wireless and convenient, use it anywhere.
* 1200mAh battery with large capacity.
* ABS material suitable for the skin.
* Automatic shutdown for 15 minutes, safe and secure.
Specifications:
Product name: ANLAN eye massager.
Size: 220x125x81mm.
Weight: 290g.
Charging time: 2.5h.
Battery capacity: 1200mAh.
Operating time: about 60 minutes.
Automatic shutdown time: 15 minutes.
Rated voltage: 5V Input voltage: 5V - 1A.
Power: 5W.
The package includes:
1 x eye massager.
1 x USB charging cable.
1 x storage bag.
1 x instruction manual.