Painless Hair Remover Device.
Regular price
$109.96 USD
Regular price
Sale price
$109.96 USD
Unit price
per
Sale
Sold out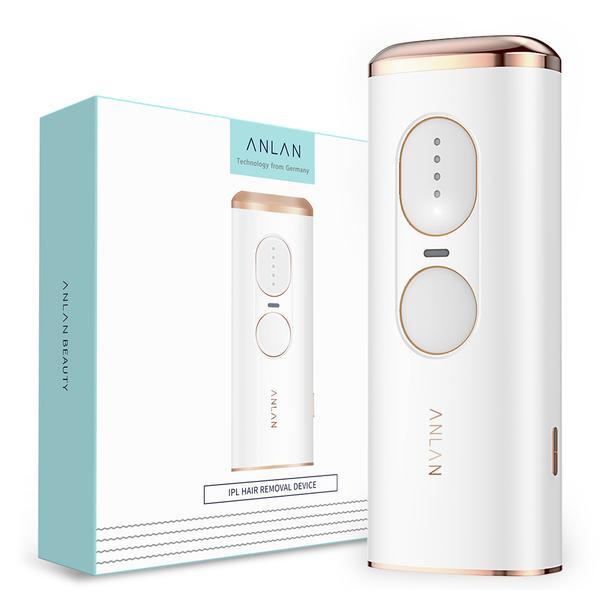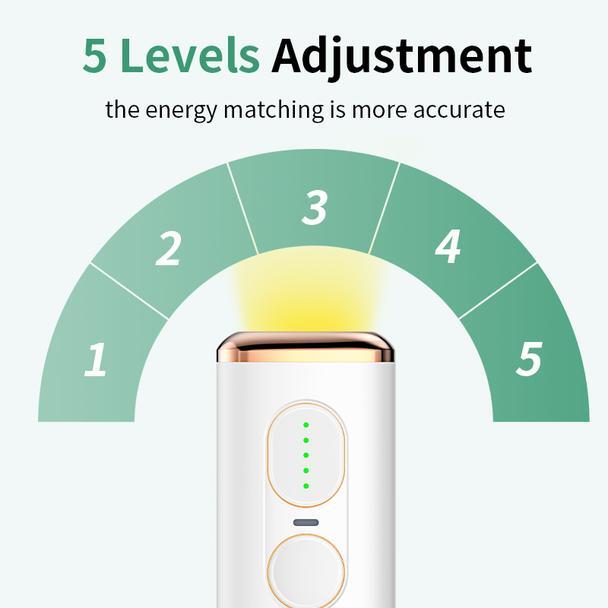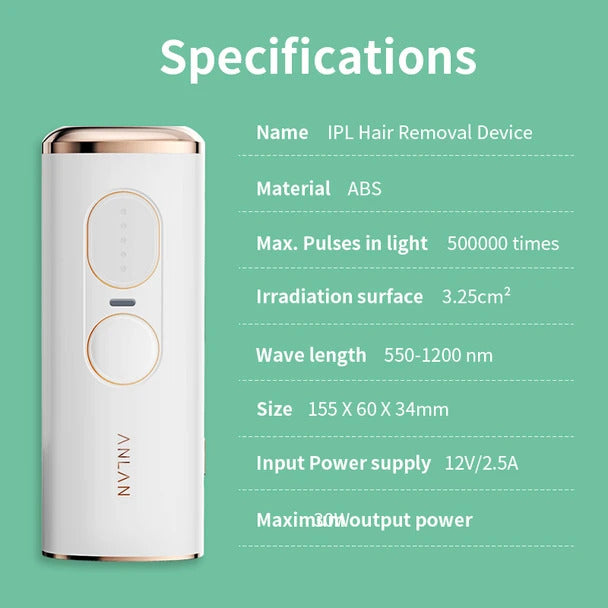 ☰ Description
How to remove hair all over the body forever without pain?
With compact laser epilator!
Full body hair removal is now fully available, and can be done at home with a mini laser epilator to remove hair all over the body without pain. Removes hair on legs, arms, face (the lips), armpits, back, abdomen, bikini line and more. Completely safe for you and your skin!
Features:
*IPL 500,000 unlimited times pulsed flash;
*Five gear adjustment, energy is more accurate;
*Whole body hair removal; Legs, underarms, bikinis, arms, lips, etc;
*Two flash modes: An auto flash model for big size area; Manual flash model for small size area;
*Painless: Five Adjustable optimal energy level according to the skin tolerance. Providing the gentle treatment painlessly and easily, without hurting the skin;
*Safe: No influence on normal sweat and sebum secretion.
How to use:
1. Shave hair with a scraper
2. connect the power supply
3. Wear protective glasses
4. Press and hold the power button to turn on the power, adjust the gear position, it is recommended to start from the first gear for the first use, and then slowly increase
5. Apply the epilator to the skin vertically. When the head is completely in contact with the skin, the indicator light is always on. Short press the flash button, the flash single flash; long-press the flash button, the flash flashes continuously For more details, refer to the instruction manual
NOTE!
The product needs to be used continuously for more than eight weeks to have obvious results. Please shave before using it; the hair will continue to grow, and it will become thinner and softer!